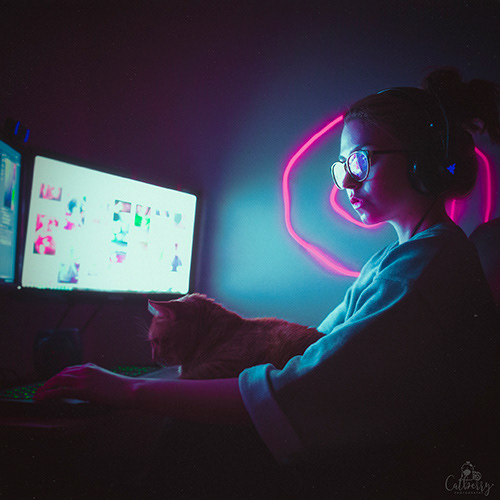 Rossi is a freelance photographer from London.
She has been fascinated with photography since childhood, transitioning into the digital sphere when she received her first DSLR at 14. Since then, she has been studying digital art alongside a career in video games.
Rossi is moving towards a career as a full-time photographer, to fully embrace her love of fashion and the visual image. Her work has been published in several magazines and she maintains close ties to the video game industry, who regularly make use of her keen eye and playful yet gothic aesthetic. She admires the work of Tim Walker and constantly seeks to learn more about lighting and technique to achieve her vision.
Rossi is open to e-mail enquiries on collaborations and new challenges.
Please keep in mind Rossi is available to work on events, as an event photographer and portfolio is available upon request, but not featured here.
Clients:
NEO Magazine 159, special Catberry Photography feature
Gothic Lolita Bible Dec '16
XPRESSIONS Magazine Nov '16
XPRESSIONS Magazine Dark Beauty Edition
Aesthetic Magazine Toronto
Assisted Tina K Photography
(recommendations available upon request)